Back in January after the shock that came before Christmas that we were in another lockdown. It felt different this time. Wouldn't this Christmas be the same, and how long will this lockdown last? We were all facing an uncertain time again. When we got back together after Christmas, it was very important for us all to help each other. Terry, one of our members, said:
"It's really important for us all to stay positive and keep going. Coming to Canfod helps me, and getting creative "
Inspired by Terry's words, we asked everyone what they were looking forward to doing once things got better. Everyone was full of ideas.
Here are some of our ideas:
Working at Café Cei
Playing football in Caernarfon with Tony and Mark
Have a cuppa and a cake at a cafe
Ride a bike and run far
Swim and feel the water
Go for a trip to the seaside and have a picnic with everyone
Getting a real hug is better than a virtual hug
Go back to Canfod y Gân again
Sing in the same room as everyone else
The group were thinking of heart-warming messages. 'A better day will come' was a very important message to everyone. Many of our members also attend Clwb Enfys through www.llwybraullesiant.cymru  so we decided to work with the club to create positive messages and colorful artwork to include in our video. Thank you to the club members for contributing to our video, your artwork was fantastic, so positive and colorful!
One of our tutors, Elin, put everyone's ideas together. And that's how we got the new 'Keep the Faith' song. We were busy recording ourselves playing together. We had all kinds of videos from the mouth organ to bells and the cello. Mared also blew the dust off her flute to perform with the crew.
Enjoy our song!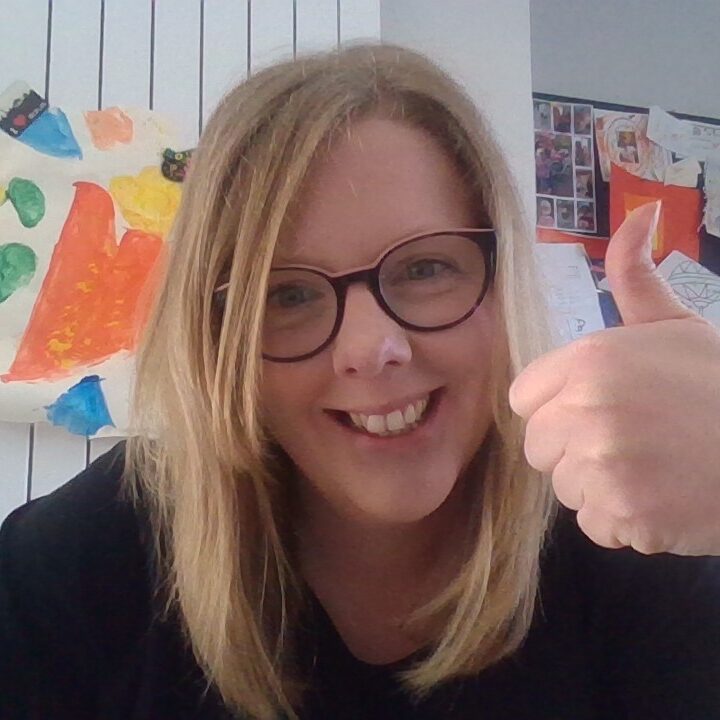 Rheolwr Prosiect Canfod y Gân
Canfod y Gân Project Manager